Christopher Hufnagel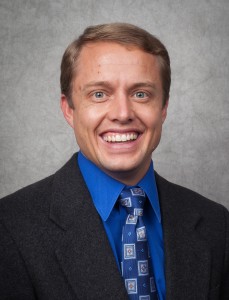 My name is Christopher Hufnagel. I was born and raised in Northern California in a Seventh-day Adventist Christian family. When I was a senior in high school I became more serious about following God, and a few years later I felt a call to ministry. In the spring of 2007, I completed the Amazing Facts College of Evangelism course. This was a life-changing experience. I left equipped to share my faith with others. I continued my education at Sierra College and started a campus club that provided Christian fellowship and Bible teaching to teachers and students.
In 2012, I served as a Bible worker for seven months in Napa, California. Later that summer, I traveled to Tennessee to attend Southern Adventist University (SAU). My time in Tennessee was valuable and precious. I quickly became involved with the iWitness student club and Student Ministerial Association. We participated in weekly outreaches Sabbath afternoons to the surrounding community and organized weekend retreats for theology students. Rachel, my wife, and I were married in 2014.
In late March 2015, while there was still snow on the ground, Rachel and I were called north by the New York Conference for a job interview. They offered me a job pastoring four churches. So, after my graduation from SAU in May with a degree in Theology (and my wife with a degree in Nursing), we moved to our home in Canisteo, NY. This has begun the awesome tenure of pastoring my first district in the rolling hills and grassy meadows of upstate New York.
I pastor the Olean, Wellsville, Wayland, and Bath Seventh-day Adventist Churches. Each of these churches may be small, but the fellowship is incomparable. I count myself privileged to pastor such an awesome group of people. I know you will find in these churches more than a church, but also a home and family. We would love to see you Sabbath morning. So please, come out and join us!
God bless, Pastor Chris Hufnagel
Pastor Chris can be contact at:  cjhufnagel87@gmail.com and on Facebook